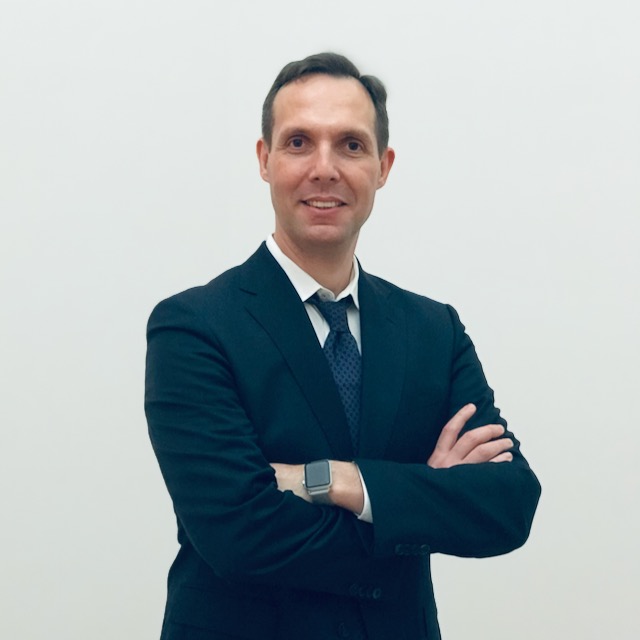 Raúl Bartolomé Castro (Spain) is an engineer, inventor, electronic designer, software developer, entrepreneur, engineering director, and investor. Most of his twenty years of professional career are carried out in the automotive sector, leading engineering teams and developing complex electrical/electronics (E/E) systems and software products.
Mr. Bartolomé is currently working at Harman International, a Samsung company, as director of engineering in the Car Audio business unit. His team designs advanced analog and digital amplifiers with tenths of channels and thousands of watts, iconic speakers and other multimedia products tailored to the needs of their customers.
Previous to Harman International, he was engineering manager and senior project manager for E/E at Magna International, co-founder, board director and engineering manager of two startup (Cisium, Inc. and Janty, Ltd.), team leader and senior hardware engineer at Lear Corporation and other managerial and engineering jobs.
He has a holistic automotive engineering experience. It includes OEM (Magna International on behalf of BMW, JLR, Renault, Isuzu and Brilliance), Tier 1 (Harman International and Lear Corporation) and Tier 2 (CreaSoft and ASM-Dimatec).
All his professional activities are done in multicultural and international environments. His countries of residence are Spain, Japan, Philippines, China, Austria and Germany.
He holds four university degrees, where two are in engineering (MEngAIEE and BEngIEE at Universitat Rovira i Virgili, Spain) one in management (MBA with distinction at University of Bradford, UK) and one in finance (MFAAM at Universitat de Barcelona and OBS Business School, Spain). He is currently coursing a doctorate in business administration (DBA) at University of Bradford, UK.
He is a polyglot of five languages: English (full professional), Spanish (native), Catalan (native), German (intermediate) and Chinese Mandarin (elementary).
His profile in LinkedIn is public with dozens of professional recommendations and multimedia content. He is also present in Facebook, Twitter, Instagram and YouTube.
Engineering and Project Management
Proven professional with a solid track of records in engineering and project management with competences in
Large engineering organizations. Versed in strategic management, international business strategy, marketing management, portfolio management, operations management, business ethics and sustainability.
Creation of business processes, in particular, leadership of global engineering development processes and finance projects.
Projects or program management. Involved in projects with hundreds of stakeholders and hundreds of millions in sales with expertise in meeting management, stakeholder management, open issues list, timing schedule, OEM E/E system development, OEM ECU development, Tier 1 ECU development, electronic products development, software products and services development.
Complete product life cycle management of electronic and software products.
Seasoned in people management, including aspects such as contract negotiation, employee evaluation, hiring, firing, leadership, team development, training, coaching, mentoring and organizational re-structuring.
Finance for engineering and projects.
Corporate and Personal Finance
Professional in financial advisory and assets management with experience in
Corporate finance and accounting, P&L, income statement, balance sheet, free cash flow, budgeting, OPEX, CAPEX, financial ratios, financial analysis, mergers and acquisitions, and international finance management.
Investment: real estate investment, forex, bonds, stocks, ETFs, options, warrants, project appraisals, portfolio management, free cash flow valuations and valuations with ratios.
Algorithmic trading: financial time series, asset price modelling, Phyton and R for finance, artificial intelligence, machine learning, neural networks, momentum strategies and mean-reverting strategies.
Hardware Engineering
High caliber hardware engineer with experienced in
Complete electronic product development.
System requirements acquisition and architecture design.
Designs around system-on-chip, microcontrollers and DSPs.
Schematics, PCB designs, worst case analysis, EMC, BOM or DFMEA.
Electronic Technologies: SoC, DSP, MCU, buses (SPI, QSPI, I2C, USB, RS232, RS485, CAN, LIN, Ethernet, A2B, MOST, AVB, WiFi, Bluetooth), sensors, FET/BJT, Motors, DC/DC, TFT/OLED, D/AB-class amplifier, Flash/EEPROM, RAM/SDRAM, tools (Cadence/OrCAD, Pspice, Mentor Graphics, MathCAD).
Software Development
Senior software engineer with extensive development experience in
System architecture and software integration.
Systems requirements acquisition.
Multiple programming languages.
RTOS, embedded Linux, middleware or communication stacks.
Automotive SPICE and AUTOSAR.
Software Technologies: programming languages (assembly, C, C++, C#, Objective C, Visual Basic, R, Python, LabView, MATLAB/Simulink, Finite state modelling, Java for Android, JavaScript, PHP, HTML/CSS, SQL), IDEs (Eclipse, Visual Studio, Visual Studio Code, Keil μVision, RStudio, LPCXpresso), RTOS (Micrium uC/OS-II, Keil RTX, Free RTOS, Embedded Linux), Middle ware (LwIP TCP/IP stack, FatFs FS, Raúl FS, GUI emWIN, BT stack, USB stack, Vector AUTOSAR)