Date: 2008 – 2015.
Company owners: Raúl Bartolomé Castro and Luis Martinez.
Customers: Ciephil Trading, VPI Diabetes Management, Surface Technology International Limited, Lear Corporation, Böning Automationstechnologie GmbH & Co. KG, etc.
Raúl's contribution: co-founder, co-owner, executive director, engineering manger and senior engineer.
Market: automotive, consumer electronics, industrial and medical.
Product category: engineering services.
CISIUM, Inc. was a company that provided an extended palette of electrical, electronic and software development services, offering complete solutions for electronic products and electronic development, software development for PC and web applications, design and implementation of industrial automation infrastructures and integration of electronic instrumentation.
CISIUM, Inc. was the partner of many small and mid-size companies all over the world. Thanks to their professionalism, quality and compromise with the best prices, their customers enjoy a competitive advantage only available to multinational companies.
They believed in a fluent communication with their customers, in order to achieve it the customers could address to them in many languages, like Tagalog, Cebuano, Spanish, Catalan, English and German.
CISIUM, Inc. Company Website
Framework: Joomla! V.1.5.15
Template: Rocket Theme 3.0.3
Editor: JCE. 1.5.7
Contact form: Chrono Forms ver. 3.1
Multilingual: JoomFish ver. 2.0.3
Competitiveness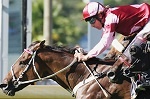 One of the main advantages of outsourcing Engineering Services with us is the substantial decrease in labor costs, since we are locate in a low cost country. CISIUM Electrical, Electronic and Software development services is technically proficient and have a zealous eye for detail ensuring that service levels remain as good or far superior to those in your home country.
We give to our customers a high quality services at low cost, thanks to our expertise and geographical situation, usually an advantage associated to international companies, now available to you.
Quality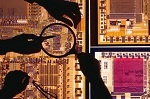 CISIUM first commitment is to understand our customer's expectations, then to meet or exceed our commitment to those expectations by performing the correct tasks defect free, on time, every time.
Our Philosophy is to achieve the excellence in the quality, giving our customers the best in class products and services.
Quality is never an accident; it is always the result of high intention, sincere effort, intelligent direction and skillful execution; it represents the wise choice of many alternatives (William A. Foster).
Efficiency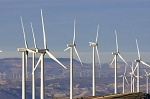 CISIUM provides to you the opportunity to focus your time and effort on more important business processes. With the responsibility of repetitive, labor intensive tasks, sorting of purchasing sources, design analysis, manufacturing, etc. being allotted to a trustworthy provider, you can free time and resources for core processes.
Our customer can keep a light infrastructure taking advantage of our services, giving them the flexibility to be focused in their core business.
Company's Name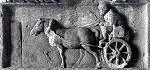 Based on the dictionary a CISIUM is a light open carriage with two wheels, adapted to carry two persons rapidly from place to place. Cicero mentions the case of a messenger who travelled 56 miles in 10 hours in such vehicle, which were kept for hire at the stations along the great roads.
Same way as the CISIUM allowed to the ancient Romans to be more efficient than other cultures, the CISIUM Company provides Electrical, Electronic and Software developments services at competitive cost to improve the competitiveness of its customers.
Software Development and Electrical / Electronic Services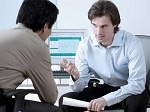 We provide best in class and cost-effective Software Development and Electric and Electronic Services. CISIUM founded by experts engineers in the industrial and automotive sectors of Spain and Germany, provides a low cost engineering thanks to its strategy location in Philippines and always keeping an excellent quality.
CISIUM is the partner of many small and mid-size companies located in Europe and US. Thanks to our professionalism, quality and compromise with the best prices, our customers enjoy a competitive advantage only available to multinational companies.
We cover four areas. Software development: providing desktop applications, webs with database support, mobile applications, frimware development and graphic design. Electronic development: covering the mechanical, hardware and software activities. Industrial automation: integrating and programming PLC and industrial computers. Instrumentation: selecting electronic instruments, integrating and programming them.
Software Development Services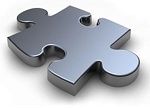 CISIUM provides custom software, web & database development delivering world-class outsourcing services for companies around the globe. A trusted business partner and adviser to our customers, CISIUM leverages a powerful blend of the best industry-proven practices and leading standards, profound technical skills and extensive hands-on experience to meet the toughest challenges that our clients face, help them compete successfully in the dynamically changing IT marketplace and achieve the maximum return on investment.
When you outsource to CISIUM, you have the freedom to focus on your core business while a dedicated team of qualified experts is committed to deliver a turn-key solution taking on all and every aspect of your IT needs starting with strategy consulting and concept development, design and architecture, up to deployment, training, maintenance and future enhancement.
Electronic Engineering and Manufacturing Services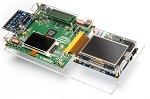 CISIUM is specialized in electronic development offering full pallet of activities from concept phase to mass production and product maintenance. Our service pallet includes mechanical, hardware and software design and development, material procurement and sourcing of electronic manufacturing services coordinated by our Program Management Team.
The customer can choose between single development tasks, partial development or full product development from the scratch.
CISIUM provides access to a highly skilled team. The team performs all research and development functions and provides expertise in product development. We organize our teams in different ways depending on your needs.
We complement your product development efforts by providing services at competitive cost without compromising quality and improving your company position to your competitors.
Industrial Automation Services
CISIUM is a technology company specialized in the computer control of industrial processes providing industrial automation services to the manufacturing industry. With the competitive world in which we do business today it is important to know that your manufacturing process is as productive as possible.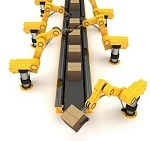 We analyze your manufacturing process requirement and based on the requirement we select and integrate a control system utilizing the most advanced technology available today as well as implementing innovative ideas to achieve the goals of each customer.
Our services include PC, PLC, HMI, SCADA, PAC integration and programming for all manufacturing environments. We are experienced with most of today's available control systems.
Our consultants in a broad range of platforms including PLCs, WorkStations, PCs, and Single Board Controllers. Software expertise includes object-oriented design and development, HMI and GUI applications, and Linux and Windows development capabilities.
Occasionally all systems have failures or bugs that create problems or slow down productivity. Our skilled staff can locate and correct these problems in a timely manner restoring you back to production with as little downtime as possible.
Electronic Instrumentation Services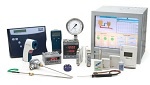 CISIUM is your first choice in instrumentation services. We provide instrumentation services to manufacturing, Laboratories and Test facilities.
We analyze your instrumentation requirement and select and integrate the adequate system utilizing the most advanced technology available today as well as implementing innovative ideas to achieve the goals of each customer.
We do the programming and installation of your measurement setup, test automation, design and fabrication of customized instrumentation and test solutions.
Portfolio of Customers, Products, Projects and Technologies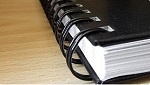 Our online portfolio is the showcase of the CISIUM Projects and Technologies. The CISIUM technologies are processor, operation systems and development tools that allow us to give a fast answer in this dynamic market, keeping our engineering stuff in the state of the art with the latest technologies.
In the embedded development, even though we have experience in many 8 bit architectures, we are focused in 32 bits ARM cores. ARM cores, adapted by many semiconductor manufacturers, allow to CISIUM the utilization of a wide range of microprocessors with a slight migration and short development times.
The showcase is arranged chronologically. The projects related to finished products / electronic development, industrial automation and instrumentation are collected in the section Electrical and Electronic. The desktop applications and the websites with database support are in the section software.
Customers
Ciephil Trading (Philippines)
VPI Diabetes Management (United States)
Surface Technology International Limited (United Kingdom)
Lear Corporation (United States)
Precision Microcircuits Inc. (Philippines)
Tribal Bisuteria y Complementos (Spain)
NeatEMC, The perfect signal (Spain)
Böning Automationstechnologie GmbH & Co. KG (Germany)
Fourlink Group (Spain)
Electrical and Electronic Products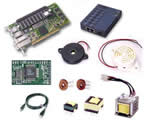 Here in this section you can find our products that we offer in addition to the E&E Engineering Services we usually provide to our customer. So far we are starting with one product, but we am very confident that based on internal and external needs the list of product and solutions will grow steadily.
Most of the products you might find here are internal developments and products solutions we developed for our internal company needs and were we think that others might also be interested in.
Electrical, Electronic and Software Projects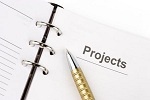 CISIUM's management as employee in previous companies and under CISIUM has many years working experience in the industrial and automotive sector with a high degree in customers satisfaction. CISIUM is focused in embedded products and their support services like data collect servers, anyway we have done electrical installations, PC hardware products, marketing web sites, etc.
This section is divided in two big categories; the main one is Electrical and Electronic projects covering automotive and industrial products, the second one is Software, related to PC and web applications, where can be find out some of our developed web sites.
Electrical, Electronic and Software Technologies
As Electrical, Electronic ans Software Services provicer, CISIUM objective is to offer excellent and competitive electronic development services, helping our customers to launch new products to market as fast as possible shortening the return of investment time and strengthening our customer market position.
In our electronic design we follow a modular architecture approach, it is based on some of our development platforms and selecting the most appropriate operation system depending on the product requirements. This allows us to carry over existing architecture and functionality and just to focus on the specific application and new features shortening the time to market and development cost.