Date: 2000.
Developed by ASM Dimatec.
Clients: numerous vehicle manufacturers.
Authors: Raúl Bartolomé Castro and other engineers.
Contribution of Raúl: electrical designer. Creation of schematics in ePAN, selection of electrical elements and creation of electrical documentation.
Market: automotive subsidiary.
Product category: industrial machinery.
The project consisted of heated pumps for the application of putty, which is applied at the junction between bodywork and glass as a sealing method. The pump is optimized for the extraction of very low viscosity fluids. All the hoses are heated, as well as the piston, valves, etc. The electrical control box is made up of PLCs, magnetothermics, electromechanical relays and solid state relays to drive the heating resistors.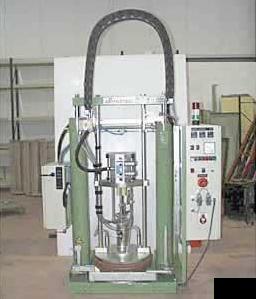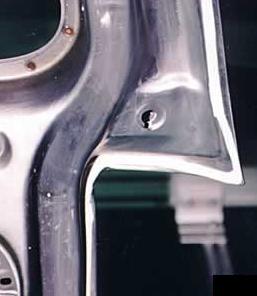 The illustrations correspond to the heated pump with the electrical control box, and an example of the putty provided by the pump once it has been applied.
The EPLAN software is used to create the electrical project, the aspect of which can be seen in the following illustration. The software allows the creation of schematics, BOMs, electrical terminals, design and distribution of wiring, etc.