Date: 2010.
Company owner: Lear Corporation.
Developed by Cisium, Inc.
Customer: internal user of Lear Corporation.
Creators: Raúl Bartolomé Castro and many others.
Raúl's contribution: engineering manager, project manager and lead engineer.
Market: automotive.
Product category: data codification.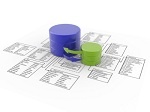 In the scope of the single activities related to electronic hardware engineering support, CISIUM has perform the review of an electronic component data base of more than 6000 part numbers.
The database belongs to one of the biggest companies in the automotive sector. The review, supervise, wrap up in term of electronic attributes and datasheets, have been done closely with the top electronic components specialist of the company and has been reporting the progress to the top management and responsible of the activity.
CISIUM has been congratulated many times for the accuracy of the review, the tight follow up of the activity as well of great suggestions than has been adapted. It has been reviewed the main families in the electronic components, the mandatory passive components like resistors, capacitors, inductors, fundamental active components like diodes, transistors, liner regulators, microcontrollers and some specific families for the automotive sectors like smart FETS, many communication transceivers, etc.
The task has been huge, 4 hardware engineers plus one supervisor reviewing for more than 3 months, the 6000 part numbers. Many cross references has been confirmed, electronic components equivalences, legacy part number and datasheets, overall has been a pleasure working with a great professional company.
The reviewed part numbers with the associated attributes and datasheets will be integrated in the PLM (Product Data Management) of the company, system serves as a product and process knowledge repository which promotes secure data exchange and integration among all the stake holders of the value chain- including design engineers, project managers, sales managers, users, and QC managers.