I'm so excited, that I have decided to write a post. I was so frustrated with my contacts in my Android Phone, they don't stop to duplicate every time I was sync using Samsung Kies and Microsoft Outlook 2010.
I'm not sure who was the guilty in the duplication; I guess it was related to Samsung Kies but I'm not sure, it could be Microsoft Outlook as well, I don't have clear evidences.
I spend many hours and days testing different Windows apps, they claim to make a perfect sync, smooth, easy, remove duplicate, bla, bla… I don't remember the names, but I was not satisfy in any case.
Additionally, It was very inconvenience and not effective, sync at home Outlook-phone, sync at the office Outlook-phone, somehow the master list of contacts were at the phone. And duplicates, duplicates, duplicates, duplicates, duplicates ….
Few weeks ago I signed in Apple Google Apps for Business because it provides Google Apps Sync for Microsoft Outlook (with some limitations in syncing). Yes it was working, but very overkill, I don't want to pay $50/year only for sync contacts.
3 days ago I decided that since I really like Microsoft Outlook probably what I should do is to create an account in outlook.com and try to sync… and it really works and it is free!.
For Microsoft Outlook 2010 you have to download and install for free the Outlook Hotmail Connector:
For Microsoft Outlook 2013 seems that is already integrated.
Later you set up in Microsoft Outlook 2010 a new email account (MAPI)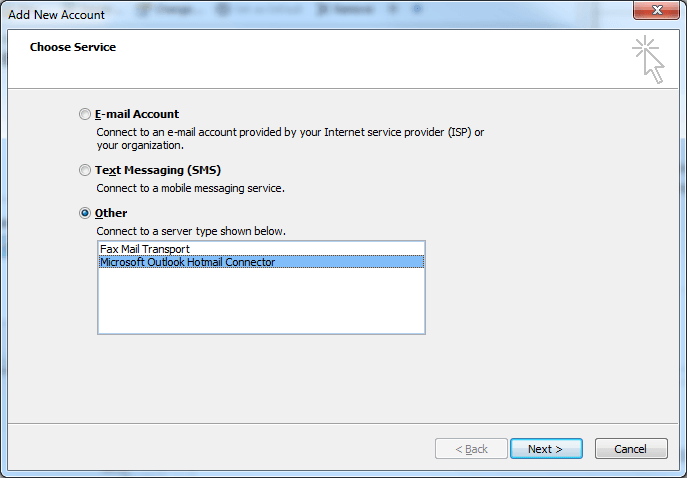 The typical information of your outlook.com account: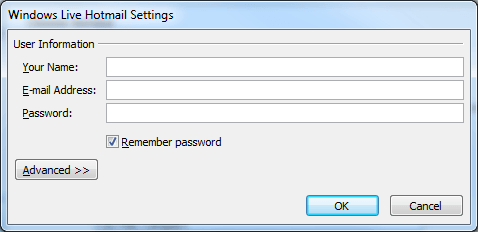 Then you will have available in your Microsoft Outlook 2010 the emails, contacts and calendars of your outlook.com account. It will be like your personal Microsoft Exchange for free.
Now copy all your contacts from your local pst to the outlook.com account using Microsoft Outlook 2010.
Then you can confirm that all the contacts are in you outlook.com account.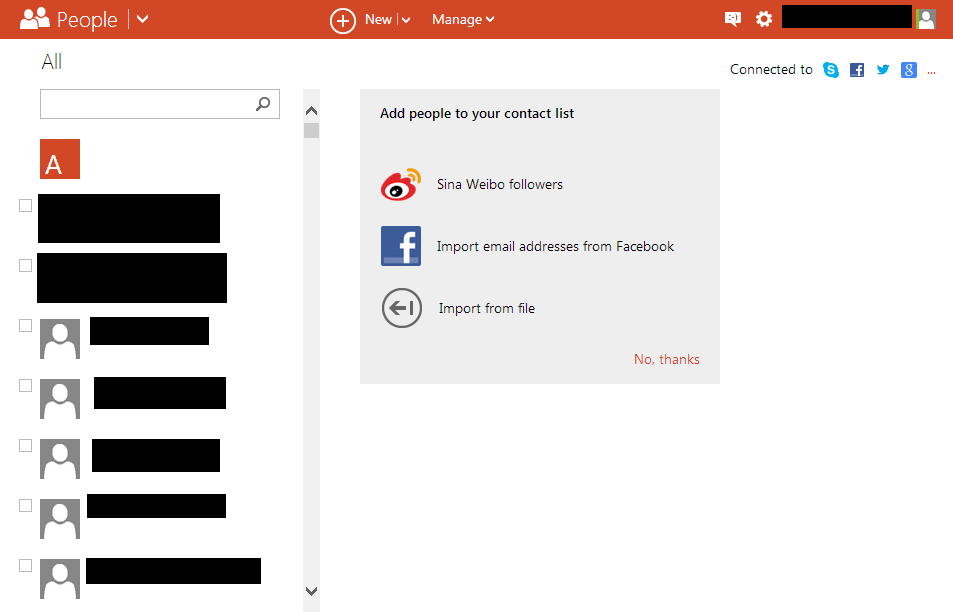 Feel free to delete your local contacts of the pst, but first make a backup.
At this point, your master copy of contacts are in the cloud, associated with your outlook.com account. Now associate additional accounts to you outlook.com account, in my case I already did for Facebook, LinkedIn, Twitter and Google+.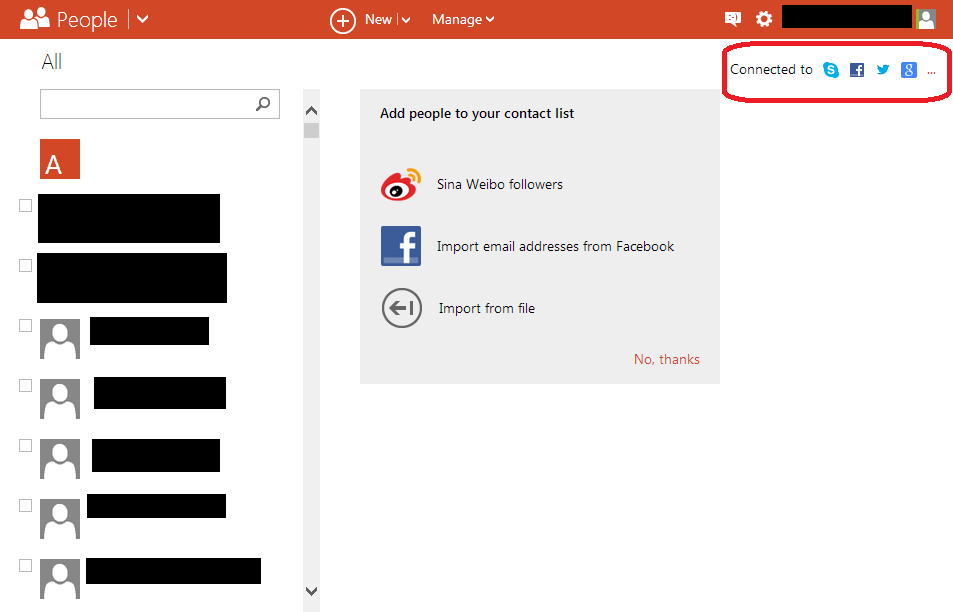 outlook.com is fantastic allows you to clean up contact and merge them.
The final step is to install in you Android Phone the Outlook.com app, which will allow you to check your Outlook.com email. Do not forget to enable the sync in your phone; you can confirm in Settings / Accounts and sync / your new added Outlook.com account.
Just install in all the computers you use Microsoft Outlook 2010 the tool Outlook Hotmail Connector, so you can check your contacts anywhere and anyplace, and no more local sync with cable!.
So far I find out the inconvenience of the picture, seems Microsoft Outlook 2010 is not syncing the avatars, but I read it is solve in Microsoft Outlook 2013.
A good post: Sync calendar and contacts using Outlook.com