ROYAL DUTCH SHELL-SPON ADR-A, RDS A
Reached a historical valley few months ago, in my opinion it will have upward trend because seems that OPEC and other producers will cut oil production. Huge market cap 208B USD, great dividends 7.4%, undervalued P/E -31, webs like OnVista recommends buy.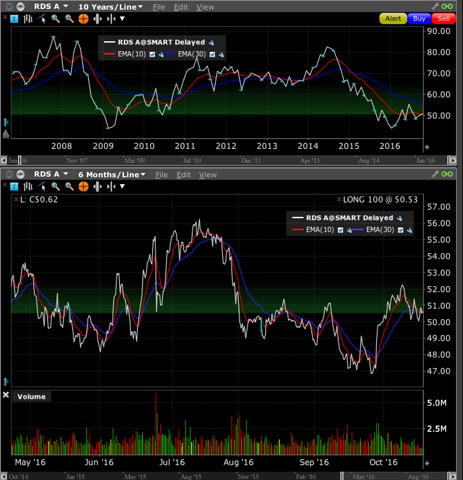 SUNNOCO LP, SUN
Small market cap is 3.2B USD, amazing dividends 11.1%, P/E 8.7. Yahoo finance give mixed signals of trading (buy/sell/hold). Quite low in the chart, up trend for similar reasons than before.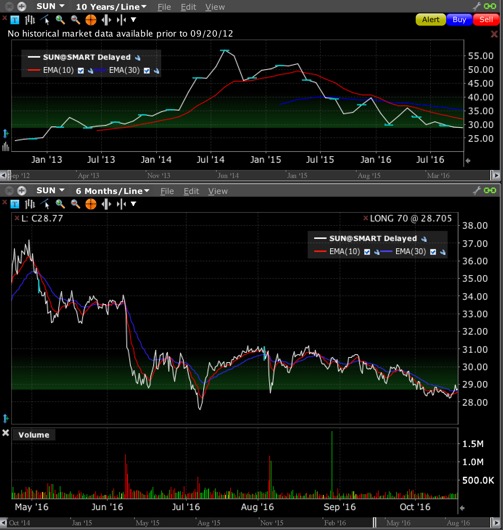 SPD BARCLAYS HIGH YIELD BD, JNK
Very high market cap for an ETF 12B USD, no risk of closing the ETF.  Very high dividends for an ETF 6.1%. ETF expenses 0.4%, a little high but still in the lower end. Presents quite flat chart, except the 2008 crisis. Good for diversifying portfolios, since during crisis bonds fall less than equities.